How to Write a Blog Post Outline in 7 Easy Steps
You want to write amazing content on your blog that brings in more people and the conversions you want.
You have tried creating fabulous images and cutting-edge videos to grasp more eyeballs. It did get you better results than before, but not quite the results you wanted.
Besides it was time-consuming.
You could write three blog posts in that amount of time.
Now you are looking for a time-saver using which you can churn more content (of course, in comparatively less time), and, drive more traffic to your blog.
Creating a blog post outline for each of your blog post is exactly what you need at this point.
You can write a blog post outline by following these seven steps that are pretty easy.
Writing the title
Once you have decided on the content you want to write about, writing the title is the first step. Write specific title that explains what your blog post content is going to be about.
For instance, the purpose of this blog post is to explain the process of writing blog post outline.
A basic title is, 'Blog Post Outline Process'.
Once I had fleshed out the outline of this blog post, the blog title was 'How to Write Blog Post Outline in 7 Easy Steps'.
While writing your outline, just write the basic title. You can make it catchy after creating your outline.
2. Write down takeaways for your reader
What is it that you want your readers to take away from your blog post? What are the key pointers you want them to remember, learn or take action on?
Write down all those. Working on this step puts you in the shoes of your reader. Writing them and looking at them puts you in a better position to deliver exactly what your audience needs and in a format they can consume it best.
After all, what is the purpose of putting in the effort to bring more people to read your blog if they are not able to put into practice what they read?
Once they follow what you have to say and can see value, you will be established as an authority and can sell products & services.
3. Categorize takeaways into sections
Sort the pointers you have written into sections. Sort based on logical sequence and/or relatability. This process is to let you flow into writing seamlessly.
The section headers will become your paragraphs. Name your sections and they will be your paragraph headings.
4. Refine the sections
Read through the sections and add any pointer to the existing draft. It could be something relevant and you missed out earlier, or, something that will make the flow better in terms of reading. Write introductions to each paragraph
5. Edit the outline
Revise, remove and re-organize details in each section. Put the pointers in bullets, add sub-bullets to make the content easy to skim. Edit and re-organize sub-bullets. Make your outline ready-to-write.
6. Include published data
If you have to include published data for reference to back your content, get the details. It can be examples, statistics, data or any well-known website.
7. Additional details
There might be certain things that you might want to include while writing the blog content. You can jot down those details as notes. It could also be a quote that describes or fits in, or, reference of a song or pun that will go with the content.
Writing it down in your blog post outline will ensure you include it while writing the content piece. It is in working on details that get traction for your blog.
Now that you've read all the seven steps to create your outline, you know it is easy. All you need to do is put in the time and work to create it for every blog post you intend to write.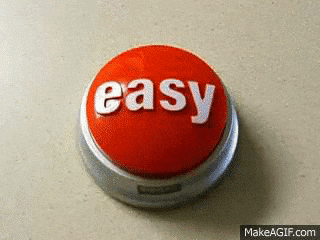 Blog post outlines have many benefits.
Provides a ready framework to write
You have the flow to write and provide maximum value to your target audience
You don't have to research while writing
You are clear with the call-to-action for the content throughout
You can complete writing in record time
You can pack maximum value in one blog post
Since your content piece has spoken to your reader, they will take the action you tell them to
Go ahead and write the blog post outline for your content. Follow it for every content piece and get amazing results.
Let us know your experience.
If you liked this content, do join our Facebook Group here for more of such value-packed content. Follow The Writer Academy on Facebook and Twitter.
295 total views, 1 views today